\

 
ABOUT STAND SPEAK RISE UP!
On the initiative of HRH the Grand Duchess Maria Teresa of Luxembourg, Stand Speak Rise Up, the first international forum against sexual violence in war zones, was held in Luxembourg in March 2019.
The association of the same name was created in September of the same year in order to pursue the same objectives: to put an end to war rape and sexual violence in sensitive areas and to raise awareness about the fate of children born of rape.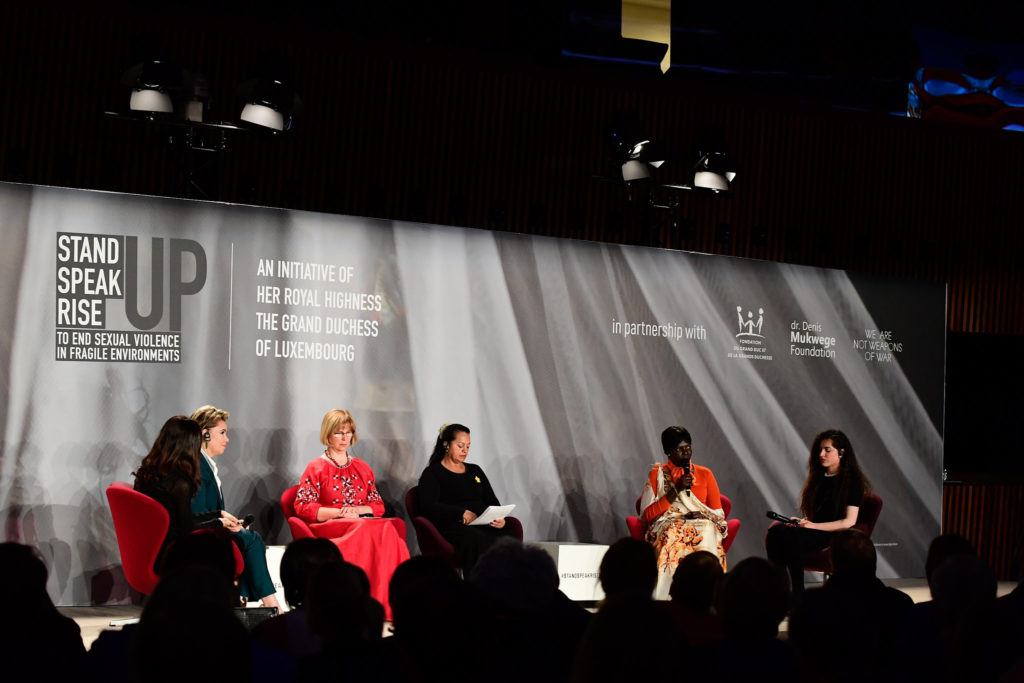 \

 
A FORUM TO INSPIRE ACTION
Sexual violence as a weapon of war, submission and terror is an ignominy that is still too often ignored and deliberately concealed. In addition to the violence of rape, which is mostly committed against women, there is also the terror, shame and, sometimes, the rejection or abandonment, in particular of children born of rape. All this is methodically planned in order to terrorise, plunder, humiliate or to force them into exile… Sexual violence is a long-lasting cluster bomb whose upsurge since the 1990s can only be worrying for the future.