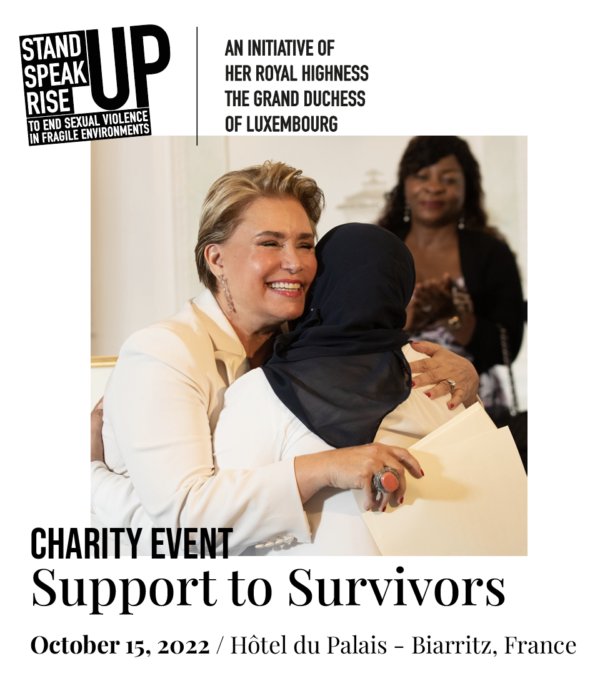 Hôtel du Palais – Biarritz
Saturday, October 15th, 2022
Organised by the association Stand Speak Rise Up! and the Fondation du Grand-Duc et de la Grande-Duchesse.
In collaboration with the City of Biarritz
To support Survivors' projects, through PANZI Foundation and the NGO We are NOT Weapons of War
but also with an emergency project dedicated to Ukrainian women.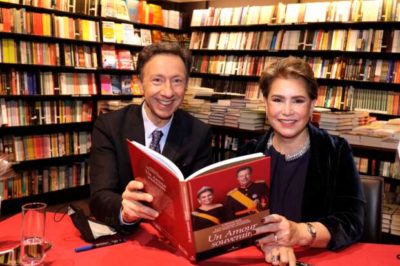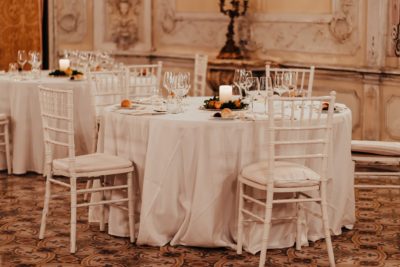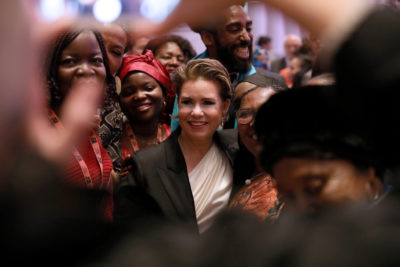 A UNIQUE EVENT
Saturday Afternoon
Book signing at the Bookstore, Biarritz
HRH the Grand Duchess and Stéphane Bern will sign their book "Un Amour souverain", all royalties are redistributed for the benefit of the association!
6:30pm – 00.30am
Dinner in support of survivors in the prestigious Hôtel du Palais in Biarritz
Cocktail
Presentation of lots up for auction, exhibition
Stand Speak Rise Up! dinner
By the starred Chef Aurélien Largeau
Speeches delivered by HRH the Grand Duchess, by Dr. Denis Mukwege, by Survivors and some experts
Auction led by the lawyer Carayol
Starred dinner and Château Haut-Brion wines/ Malandain Ballet/
Pieces of art/ fashion show/Concert with Basque musicians
The activities will be organised in a spirit of "celebration of life", so dear to the Survivors
Celebrities around a cause
A unique event with several international and Basque celebrities, renowned artists…
And others special guests
Would you like to have more information?
Contact us by mail: here
Or by phone: (+352) 47 48 74 – 445