/

Empower victims of sexual violence through training and microfinance in Somalia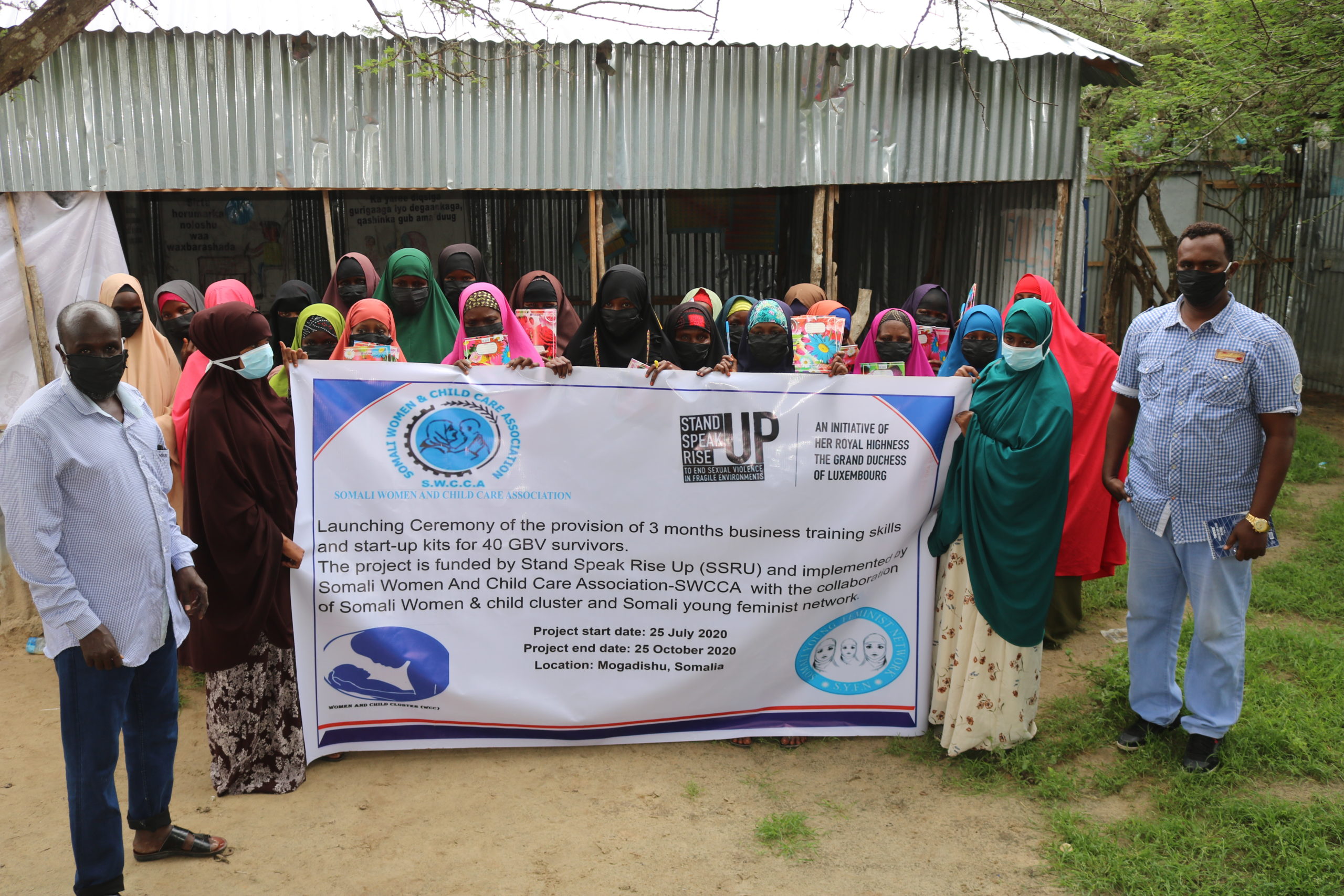 July-October 2020
Mogadishu, Somalia
In partnership with Somali Women and Child Care Association / United Nations

Context :
Somali Women and Child Care Association (SWCCA) was founded in 2012 by a group of Somali women from diverse backgrounds. SWCCA focuses on survivors of gender-based violence (GBV) and war-born girls, and has a team that works in selected areas of Mogadishu with communities and survivors, with a focus on prevention and recovery intervention.
Restrictions on movements and the reduction of services linked to the Covid-19 crisis have considerably increased the risks of violence for women and girls. Since the start of the pandemic, Somalia has seen a record number of calls to domestic violence helplines. As families experience increased stress and reduced mobility, intimate partner violence increases. With limited job opportunities and a scarcity of resources, women and girls are even more vulnerable to sexual harassment, exploitation and abuse.
The project :
The objective of this project is to give self-confidence to survivors and girls born of war rape, by providing them with the necessary skills to obtain employment opportunities or create their own micro-enterprise, through a 3-months training in business skills to 40 survivors and starter kits to start their own small businesses.
Continuity :
The project continues in 2021 with the training of 30 survivors in business skills. In 2022, an other session on income-generating activities with 30 survivors is funded by Stand Speak Rise Up!.