/

Speech at the European Parliament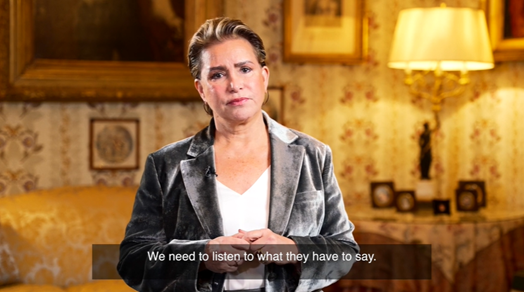 On the occasion of the International Day of Tolerance, on November 16, Mrs Bettina Vollath , Member of the European Parliament in Brussels, organized, in cooperation with Ajna Jusic , President of the Forgotten Children of War association and member of the Scientific Committee of Stand Speak Rise Up!, and the Alpha Group (AT), an online debate on the theme "Children born of war: from hidden groups to bridge-builders in post- conflict".
Our President, HRH the Grand Duchess, participated in this webinar by sending a strong message of support:
"The international community must provide survivors and children with specific care within the framework of international humanitarian law.
It is now up to us to ensure that the children born of rape are not left behind.
Wartime rape cannot destroy entire generations of women and children."
Watch the full video message here .