/

Support for training and creation of small businesses for Yazidi survivors in Sinjar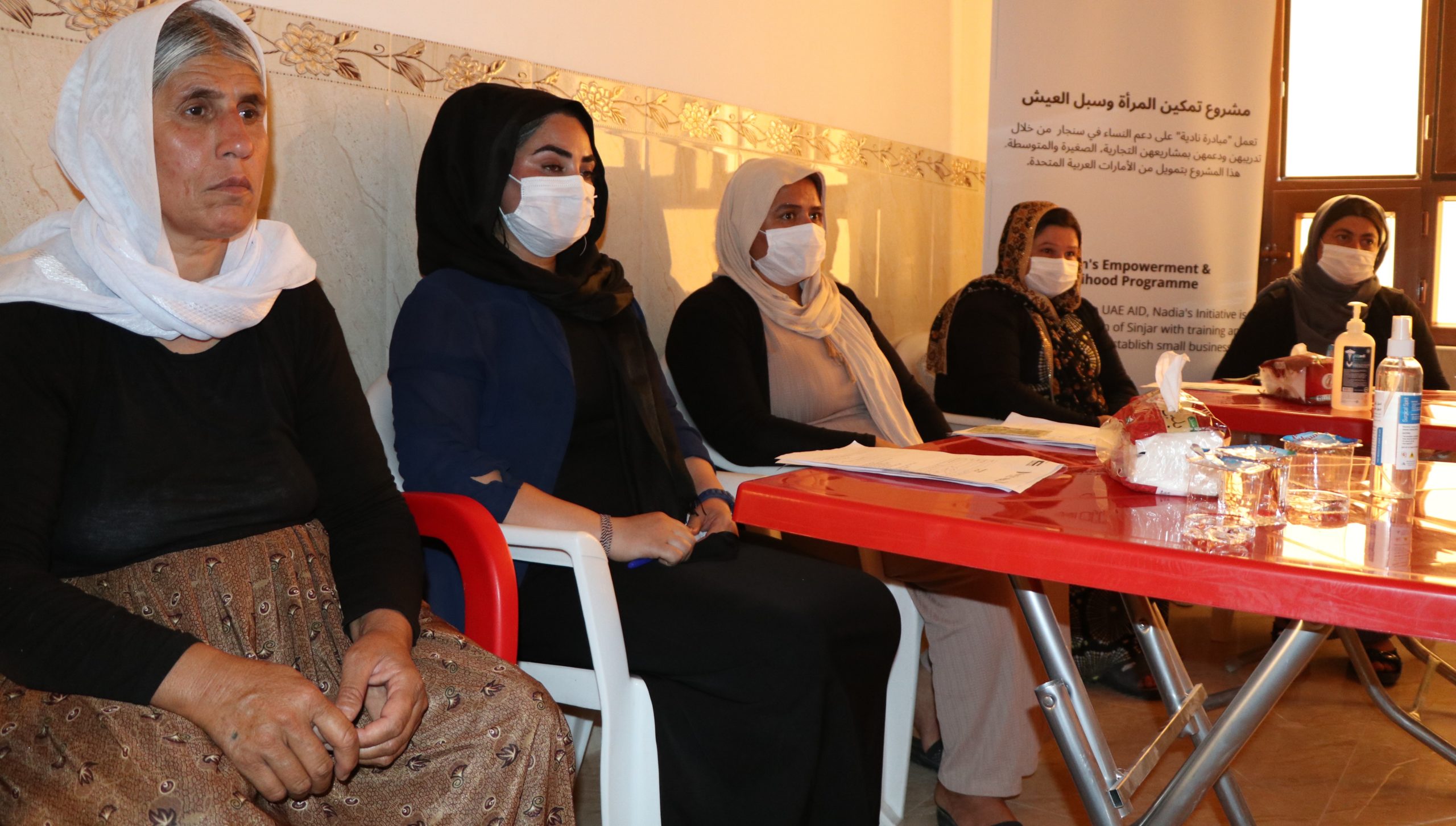 March 2021
Sinjar, Iraq
In partnership with Nadia's Initiative

Context :
Founded in 2018, Nadia's Initiative is dedicated to rebuilding communities in crisis and advocating globally for survivors of sexual violence. On August 3, 2014, the so-called Islamic State (ISIS) launched a genocidal campaign against the Yazidi ethno-religious minority that involved ethnic cleansing in the form of mass executions, forced conversions, and widespread sexual violence. Women survivors of sexual violence have been hardest hit by this conflict. Following the loss of their husband, they must now not only take care of their family, as their culture dictates, but also earn a living as the head of the family.
According to an assessment conducted by Nadia's Initiative in Sinjar in 2018, having opportunities to earn a living is one of the priority needs cited by survivors who have returned to Sinjar. Employment, small business grants and job placement were identified as the top three priorities for livelihoods.
The project :
Stand Speak Rise Up! contributes to this project which aims to enable survivors residing in Sinjar to gain confidence, build a community and establish economic independence by developing small income-generating businesses. Women-focused businesses will provide women with spaces for socializing outside the home, creating stronger social bonds and mutual support systems.
The community will gradually change its cultural ideologies to include women in the small business economy. This will not only benefit the women of today, but also the next generation of women in the community.