/

Soap making and supporting survivors in Uganda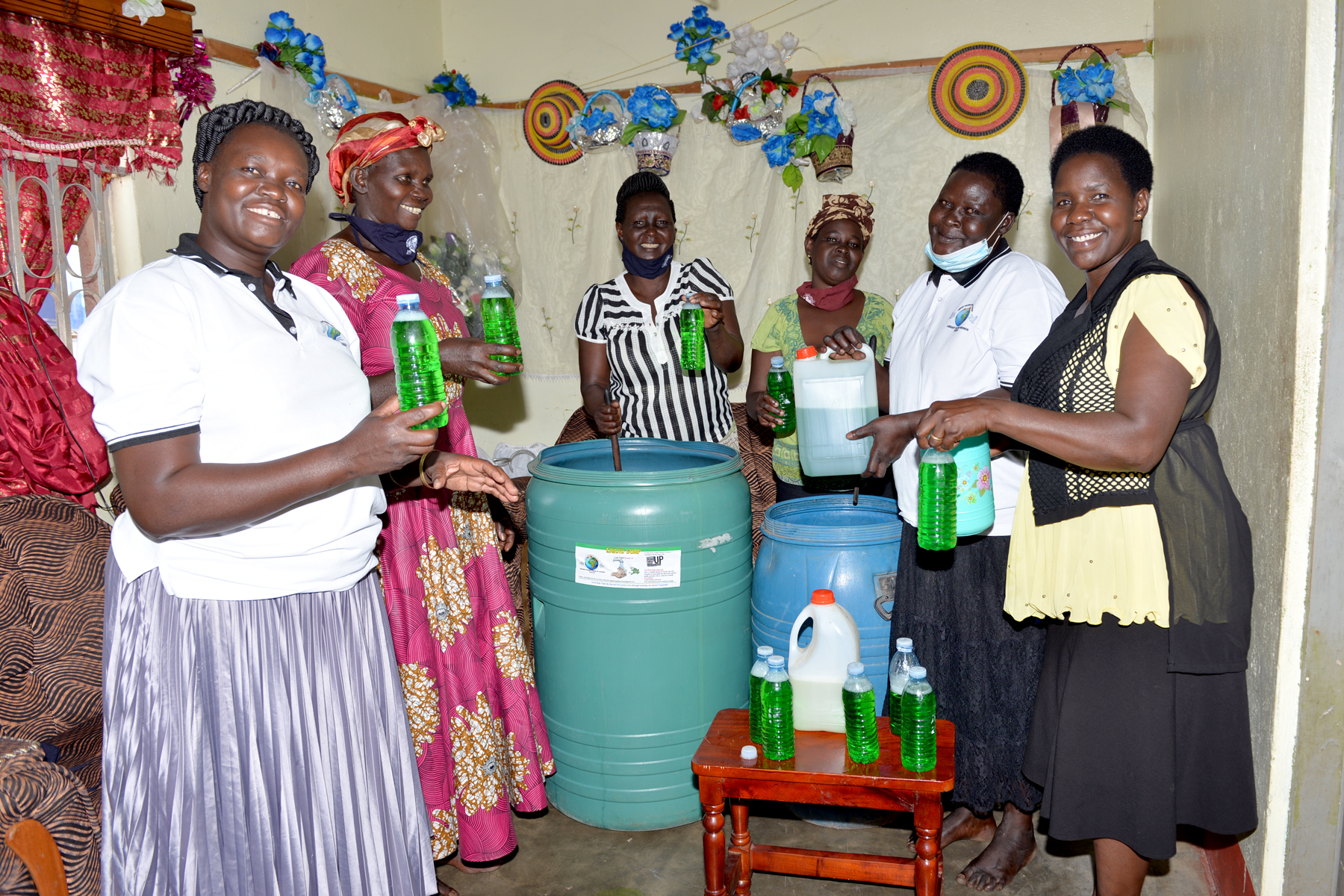 June-August 2020 then April-July 2021
Omoro Districts, Northern Uganda
In partnership with Golden Women Vision in Uganda
Context :
Golden Women Vision in Uganda (G.W.V.U) tries to meet the urgent needs of survivors and the most vulnerable. The main areas of work of the organization include: health, education, livelihoods, human rights, access to justice and gender equality.
Covid-19 has increased the level of vulnerability of women and young people affected by war and gender-based violence. This required immediate support to prevent people from developing chronic trauma as a result of war, gender-based violence and Covid-19.
The project :
This project aims to provide support to 150 of the most vulnerable needy households in Gulu and Omoro , Northern Uganda who are severely affected by Covid-19. G.W.V.U will support them by raising awareness about the Covid-19 outbreak, helping with the production of liquid soap, and providing food and medical assistance.
Continuity :
We continue supporting this project in 2021 by helping 200 households that have directly suffered the consequences of the Covid-19 epidemic. G.W.V.U supports them locally through the production and marketing of liquid soap, in order to provide food and medical assistance.